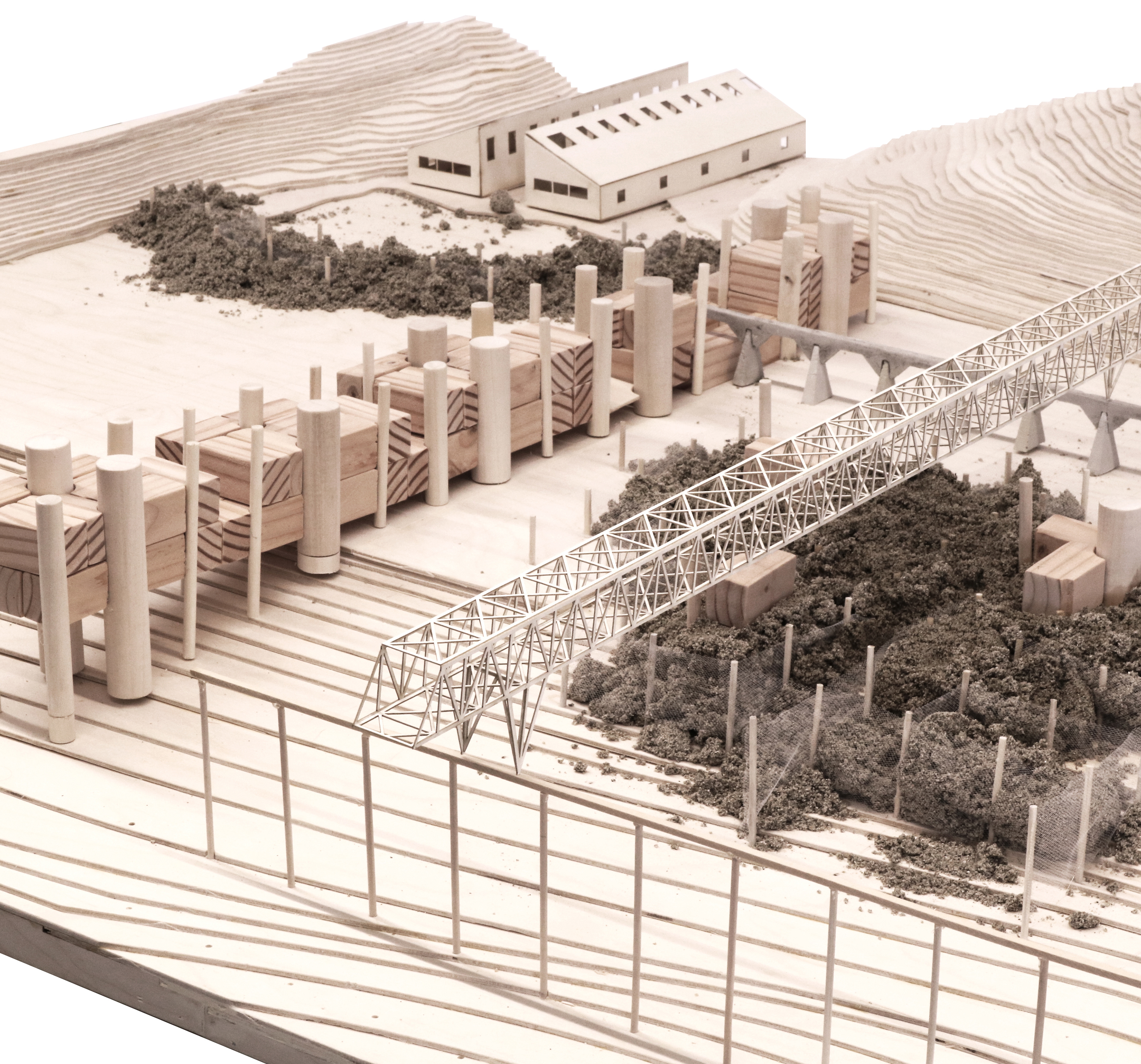 SLOW GROWTH:  KEEPING UP WITH THE TIDES
TIBURON, CA
 --- 
FALL 2019
--- 
UNIVERSITY OF CALIFORNIA, BERKELEY
COLLABORATION:  TARA SHI & THOMAS DEVORE
An adaptive center for oceanic research.
Nestled in the steep terrain on the coast of the Tiburon Peninsula, the Romberg Center for Ecology and Resilience sits on a site with a deep, rich history, while also occupying an expansive future. Considering the majority of the past and present activity on site has occurred at its lowest point, the proposed Center continues to develop in this concentrated area, so as not to disturb the natural ecosystems of the surrounding cliff-side. However, due to predicted sea level rise, this places the majority of our interventions in a dynamic tidal zone that will be inundated in just a few decades.
To accommodate the rising sea, the proposed Center features two main aspects: an adaptive modular building system and a land formation strategy that accumulates slowly over time. The site is returned to a generative state through the reestablishment

 a gantry crane that was once present during its time as a coal depot in the early 1900's. The gantry crane acts as the site's organizer and enabler, allowing for periodic reconfiguration and raising of the modular building components. As an institution engaged in research for promoting and preserving resilient ecosystems, we believe the Romberg Center can act as a model for sea level rise strategies and sufficient, carbon neutral facilities and operations. As much of the world's urban waterfronts are industrialized, the new Romberg Center sets a precedent on how to re-purpose an industrial infrastructure to generate healthy ecosystems in lieu of pollution.