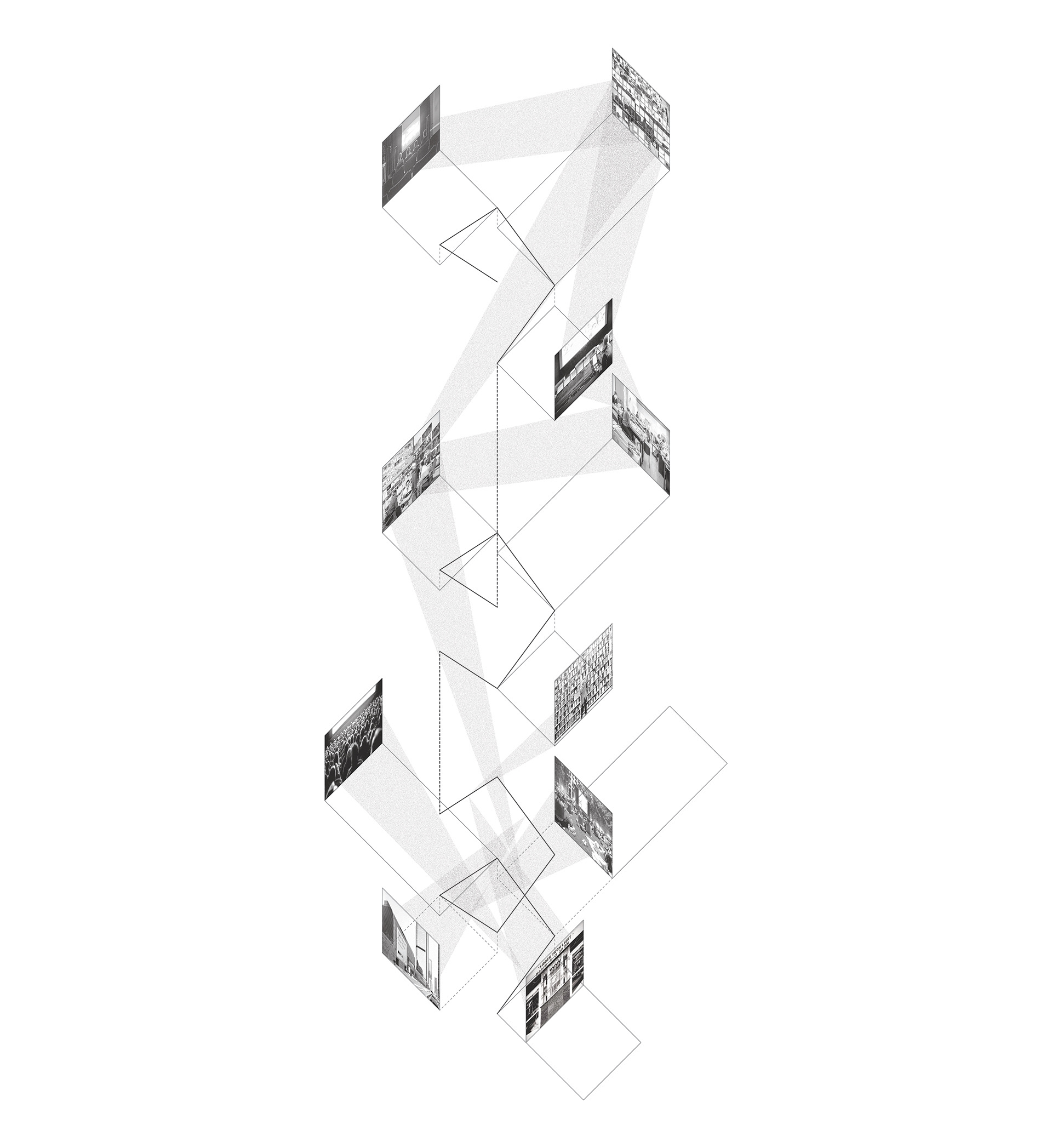 LOS ANGELES
 --- 
SPRING 2018
 --- 
UNIVERSITY OF CALIFORNIA, BERKELEY
A building with no doors

 ---

Ce

nter for film production and screening.
Considering film a medium dependent on precise control of light, this building explores how spaces can be created for a program that requires a range of very dark to very light spaces.
Throughout the building volumes are nested into one another to create light traps though switchback corridors. This enables a transition from light spaces to dark spaces without the use of any doors.
In addition to daylight, projected light plays a critical role in transforming dark rooms. The projection acts as secondary wall, defining the stream of light and the poché of darkness as two separate spaces.