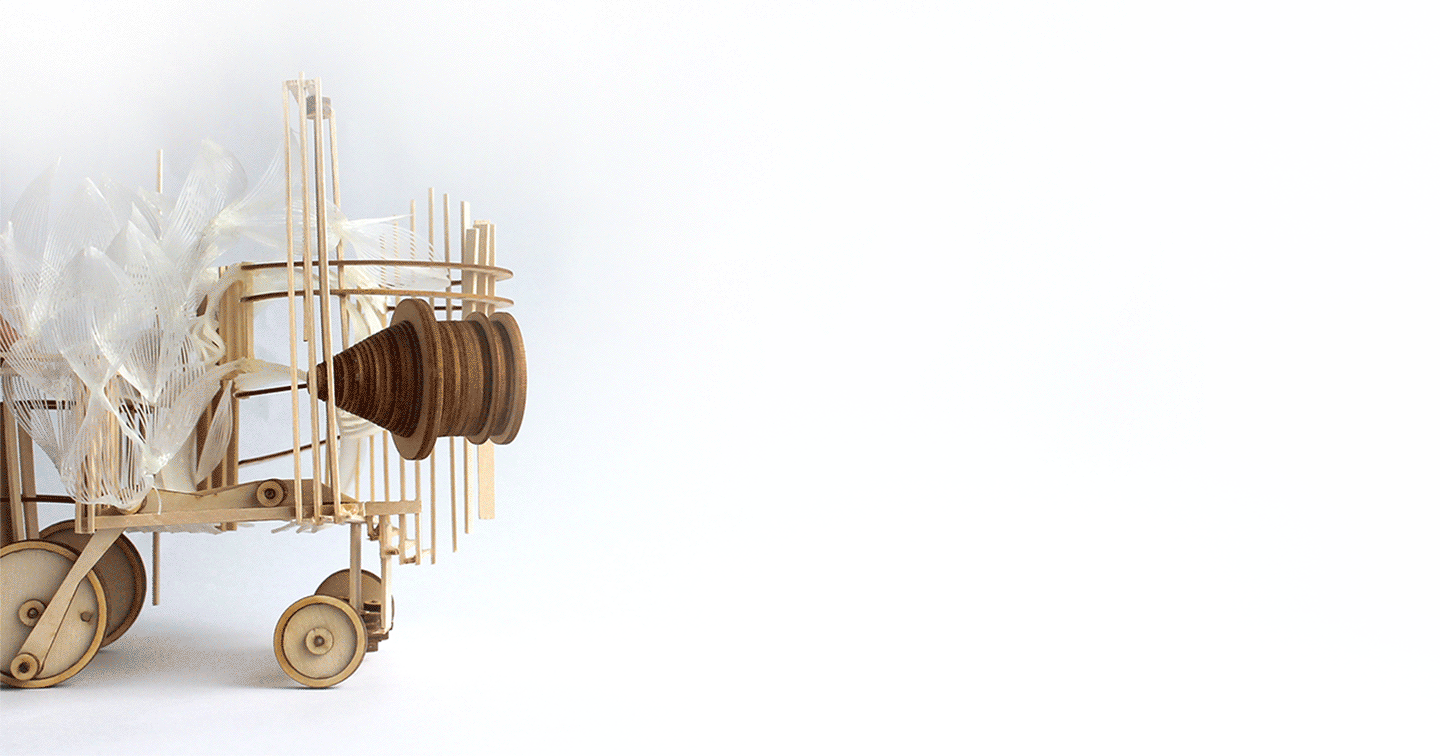 NONDESCRIPT SUBURBIA 
---
FALL 2017 
---
UNIVERSITY OF CALIFORNIA, BERKELEY
A mobile house for a girl searching for her missing cat.
This project begins simultaneously with a narrative and a drawing. The protagonist of this story is a girl living in a typical suburban neighborhood whose cat has gone missing. The drawing, inspired by the work of Douglas Darden, is founded by overlapping and amassing existing images to the point that their individual identities collapse into one. By reappropriating the formal language from these drawings to suite a program necessary of the narrative, we end up with an unconventional house, or more specifically, an automobile suited for cat-finding rituals and necessities.
It is possible that the architecture of the car and the narrative itself only exists in the mind of the protagonist. Regardless, the juxtaposition of the contrasting languages of both the car and the suburban neighborhood it exists in, reinforce each other, while simultaneously force us to reassess them both as legitimate architectures.